Mandi Polupan – Sacramento Wedding and Portrait Photographer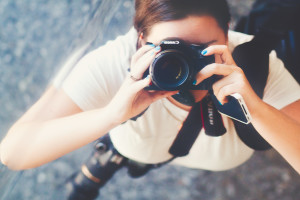 What I do:
Mandi Pol Photography is a Sacramento, CA based wedding and portrait studio offering wedding, newborn, family, and maternity photography in the greater Sacramento, Roseville, and Folsom area.
I am among the best maternity photographers in Sacramento…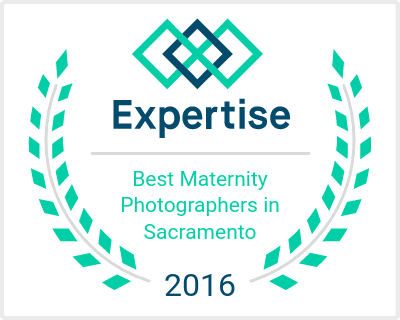 and I am absolutely head over heels in love with the art of newborn portraiture!
I am available for travel by special arrangement.
I specialize in weddings & engagements, newborns, and capturing interesting and unique family portraits.
I take a fresh, spontaneous, open, fun and artistic approach in my work and strive to make every one of my shoots out of the box.  My signature is colorful and whimsical, yet classic.  I want to create family heirlooms for you.  Memories -captured forever which you will treasure always.
I also believe that by connecting with my clients on a personal level I am able to bring a more intimate expression of who you are to your photos.  The ability to find the beauty and emotion of a moment and freeze it forever is my passion.
I spend my free time searching flea markets for unique vintage props that my husband and I refinish.  My husband is an amazing wood craftsman and can making practically anything my imagination can come up with.  We custom design all of our studio sets with unique props that fit my artistic vision.  I love planning out themed studio set ups with my clients.
My mission during your photography session is to capture you in an artful, beautiful, natural and fun manner that will surely bring a smile to your face each and every time you look at your photos for forever. To ensure this, I will spend a little time beforehand getting to know a bit about you and exactly what you are looking for. I love to try new, fun and different ideas so by all means if you have something special you'd like to include, we will! I also will gladly offer suggestions about the most photographic attire, ideas for props and perhaps locations so that your portraits are certain to be the most splendid, unique, charismatic works of art – and will perfectly reflect you. Our session will be casual and fun. Your natural interaction with each other will allow me the chance to capture your genuine and unscripted smiles and laughter. Just be yourself! Run around…play peek-a-boo…hold hands…give piggy-back rides! We may do some walking around so bring comfy shoes. Often I will see an interesting spot and have you pose. Of course if you have any poses, props or ideas for photos you'd like, we will do them! This is YOUR shoot, the uniqueness of YOU is what I want to capture!
I will post a couple of sneak peek images on my social media pages within a couple days for you to view after your session. I will then spend a couple of weeks editing your images to perfection. Upon completion I'll send you a link to a private online gallery where you'll be able to view them as well as share with friends and family. Decide which images you would like me to include in your digital copies, and I will upload the final images in high resolution. You will be able to download these images straight to your computer, and you are free to take them to a printer of your choice. You and anyone who chooses can also purchase additional prints if there are too many to choose from!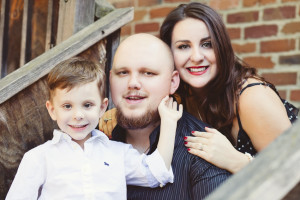 Who I am:
My name is Amanda Polupan. You can call me, Mandi. Everyone does.
If you are passionate about photography I'd love to connect with you!  I love making new friends.  Look me up on social media!
I was born and raised in the Sacramento area. I've lived all over the Sacramento and Bay area, grew up mostly in Citrus Heights and Orangevale, and I currently live in Roseville. I have an amazing family and I talk about them all the time. I met my husband, Alex, when I was very young. I like to call him my "high school sweetheart" even though we never attended the same school. We were married in Folsom in 2009, and welcomed our son Lex, in 2010.
I first learned the ins and outs of photography when I took my first photo class as a Freshman in high school, but I feel like I've been experimenting with photography since I was a little kid. I have practically grown up with a camera in my hand and spent the early years of my career documenting every family event, every fun adventure I had with my friends, and even helped take pictures for the yearbook at my high school – San Juan High School (go Spartans!).
As a teenager, I helped photograph events, helped work with graphic design at my church, and volunteered everywhere I possibly could.  While attending college in Sacramento I started assisting more seasoned photographers and gleaned every bit of info that I could.
I learned that I love photographing people. I love photos that evoke strong emotions – joy, sorrow, love.  I love taking portraits of people in love – whether it be an engaged couple who isn't afraid to show some PDA, or a mother absolutely smitten with her darling babe.
I learned that I am very good at capturing someone's personality in a picture, and I became obsessed with the concept of lifestyle photography which mainly aims to capture portrait/people in situations, real-life events or milestones in an artistic manner and the art of the everyday.  Dorthea Lange taught me that "photography takes an instant out of time, altering life by holding it still."  And when I became a mother I learned just how quickly little ones grow, and I learned just how incredible it is to be able to hold those precious moments still in a captured memory.
I opened my very first studio in 2010, and since then I've grown leaps and bounds as an artist. I've photographed tons of families, babies, couples, weddings, and events. I have met some of the most amazing people and every day I get to wake up and know that I am living my dreams. I've traveled all over California for various events, weddings, and photo shoots.
My work has been featured and published in Surreal Beauty Magazine, Pump Magazine, Beauty and Lifestyle Magazine, and I have been featured in many online blogs as well.
It is very important to me to be able to give back to the community.  I started volunteering with The Tiny Sparrow foundation in 2012.   It's an amazing organization that helps families get professional portraits done of their family and their child facing a terminal illness.  They call this service the "Picture of Hope".
"A Picture of Hope is meaningful and memorable, for both the child and families. We want {all} of the Tiny Sparrow children to remember their experience as one that gave them a sense of normalcy, peace and {hope} in a most uncertain time. There is no doubt the families with a child facing a life-threatening illness require extra special TLC."