I am so excited about this session, and hope you all enjoy seeing some of my favorite wedding portraits I've done yet. =]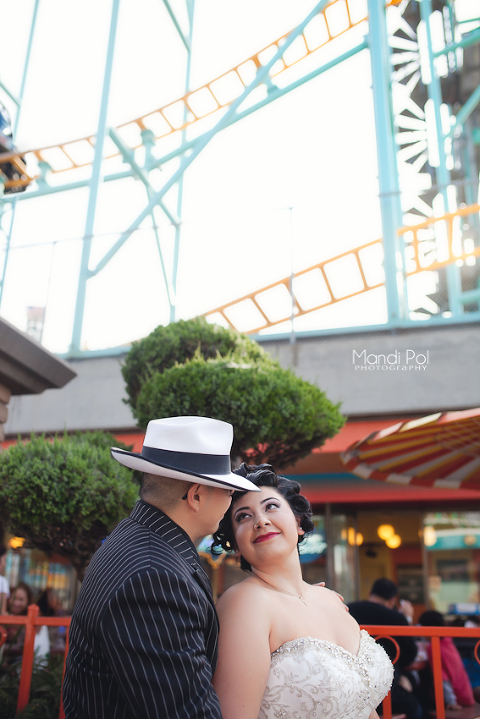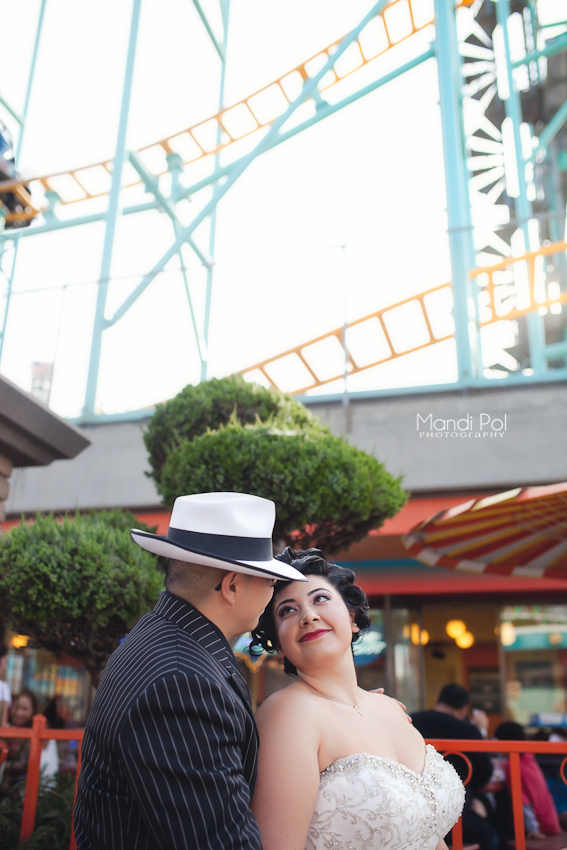 Alysa and Eli are friends of mine.  They were married last November, in Sacramento, and I blogged about their
engagement session
and
wedding
.
When I initially sat down with Alysa and Eli, I explained the different kinds of services I offer, like I do with all my brides and grooms. Together we planned a wedding photography package that would fit their needs.
Alysa and Eli were both very interested in purchasing a trash the dress session.  They knew that they were going to have a large wedding, and they felt like they would prefer to allocate the majority of of their wedding day to just having fun (not that pictures aren't fun or anything!!).  During their wedding day, the couple wanted to cut down on the posed portraits and have me focus that extra energy on capturing more candid moments.  They wanted to be able to flip through their photos and remember exactly what their wedding day was like and keep their memories alive.
I ended up taking some great shots during their beautiful wedding day, it was an absolutely incredible night!  Many of these photos were the candid lifestyle shots and detail shots that were so important to the bride, but we also managed to get some great portraits as well.  Coupled with the shots from their trash the dress session, I feel like they have a great wedding album that tells a complete story.  It was exactly what they wanted.
When I was married in '09, Alex and I did a trash the dress session too.  We had similar thoughts about wanting to relax more on our wedding day and stress less about capturing those perfectly posed wedding portraits the day of, just like Alysa and Eli did.  We were also very intrigued by the idea of going to our a beautiful location of our choice at the best lighting time.  I had envisioned myself dressed like a princess, sharing a kiss with my groom in a field of tulips while the sun set.  Our photographer was able to actually able to make that happen!  Without stipulations and limitations that formal weddings bring, it is SO COOL to create custom bridal portraits through trash the dress sessions.  I can't say enough good things about them, and I encourage all of my brides to think about scheduling one.
Another thing that worked out in our favor, was being able to strategically choose the date of our photo shoot.  Since Alysa and Eli were married during the winter, it would not have been nearly as much fun to do a shoot like this in November.  The Bay Area and Monterey area have some breathtakingly beautiful beaches, and they all make gorgeous back drops for wedding photos.  However, around here in Northern California, our beaches are cold.  And windy.  We were able to do this shoot in July on what felt like the best day possible to go to the beach.  It was nice and warm out, and it was fun getting wet.  A little cold, but not too bad!  Alysa and Eli had originally wanted to have their wedding on the beach in Santa Cruz, so getting to pose for wedding portraits at their favorite spot ever, was very special for the couple.  Alysa told me it was like a dream come true!
During our shoot we had a blast walking around and shooting at the Boardwalk.  They got to play games, ride a couple rides, snack on some boardwalk food, and pose for once in a lifetime photos ops.  After we did everything at the Boardwalk, we walked down to the beach and watched the sun set.  It was romantic and absolutely perfect!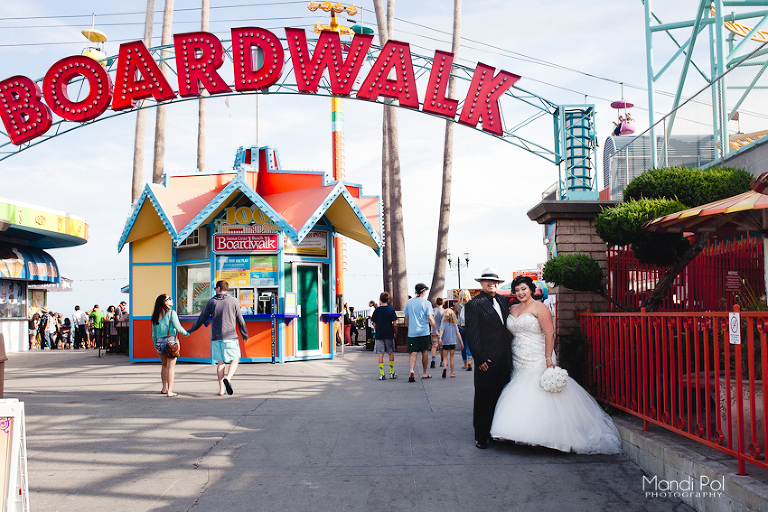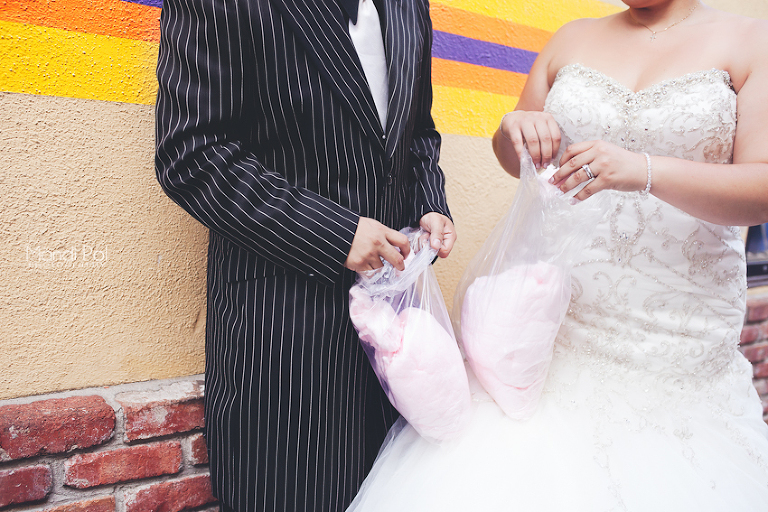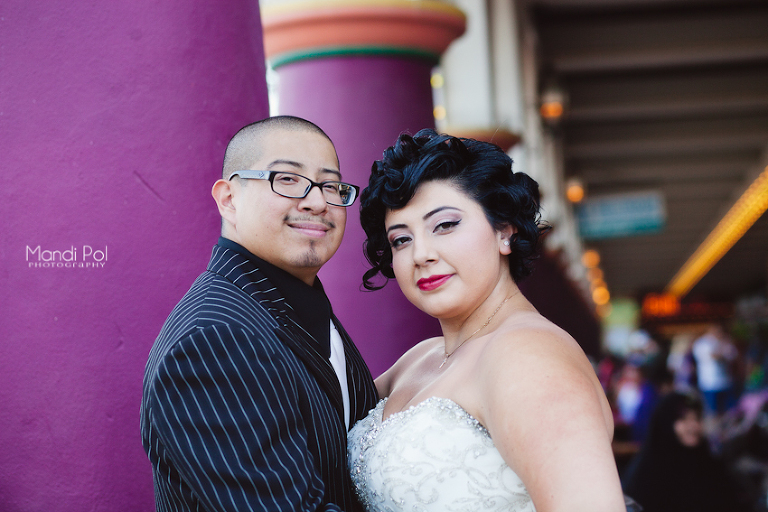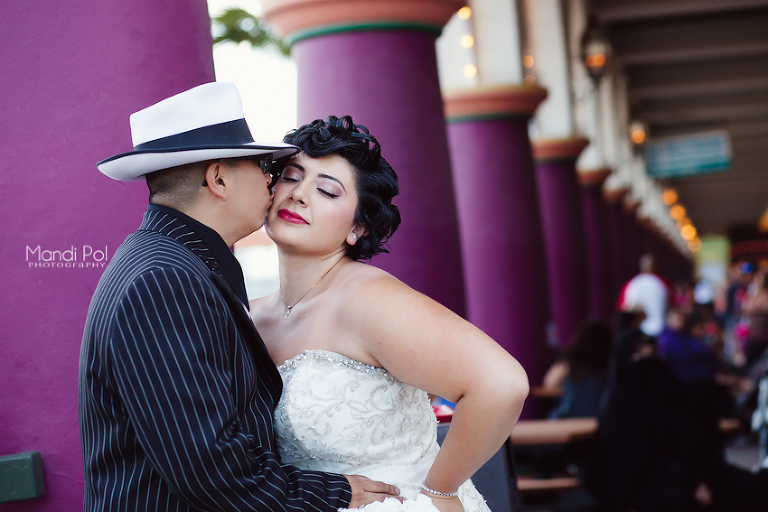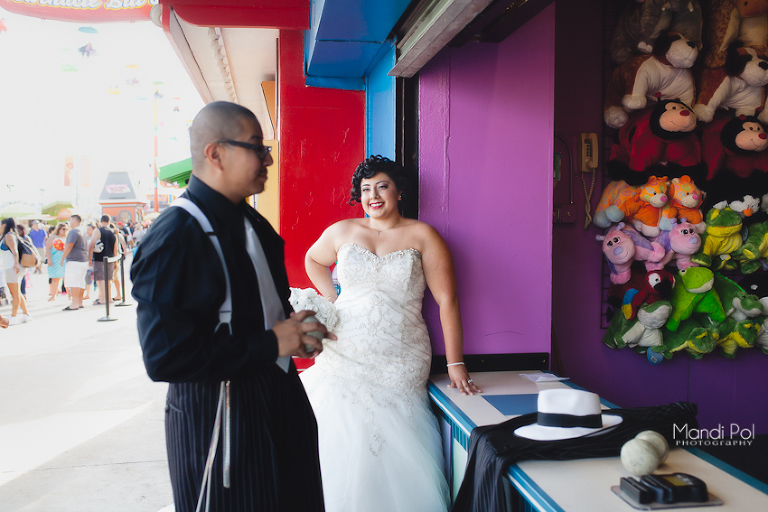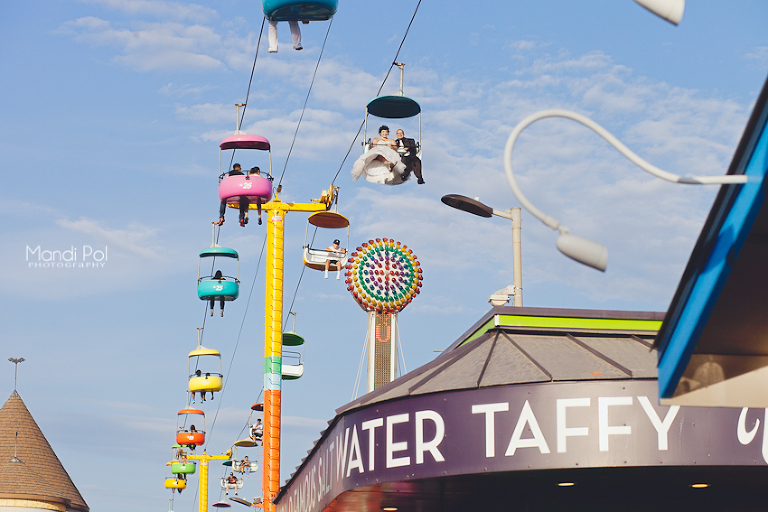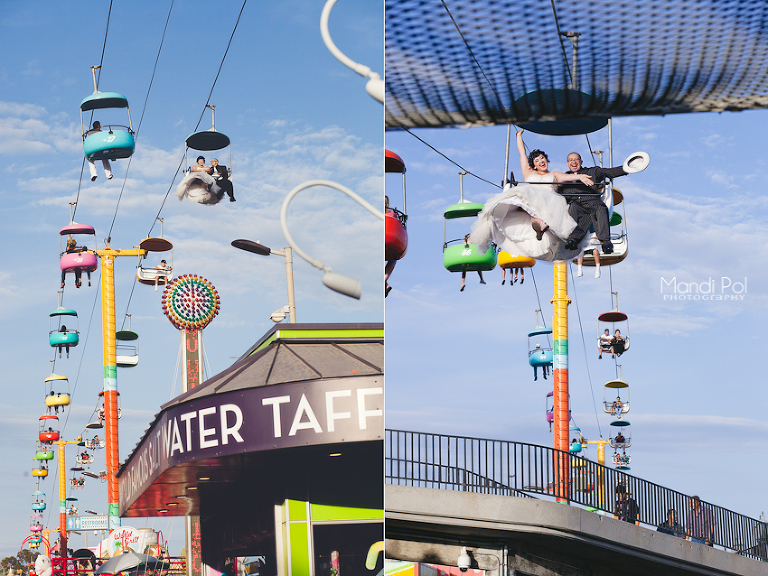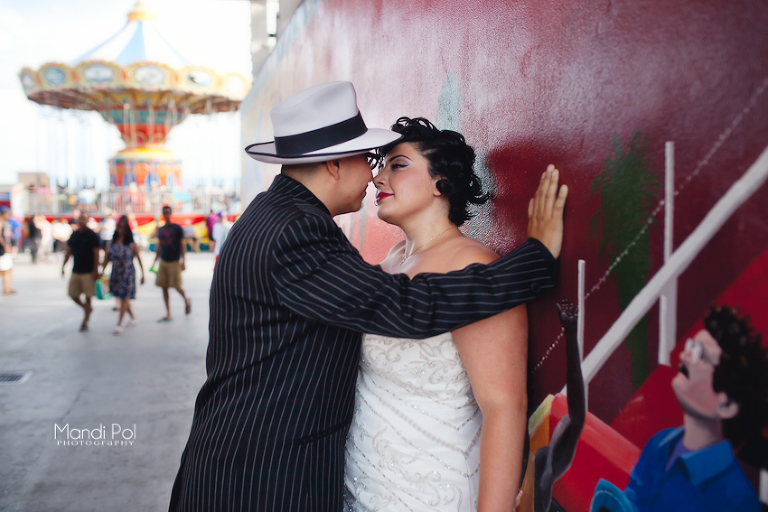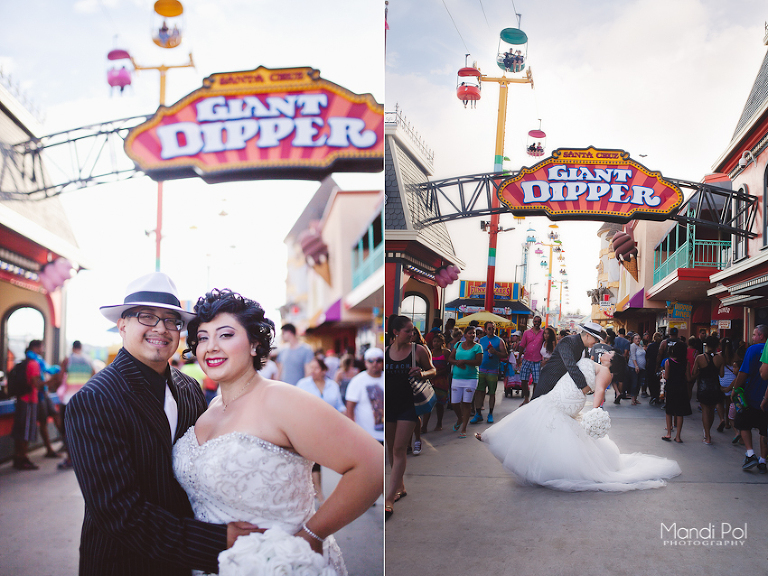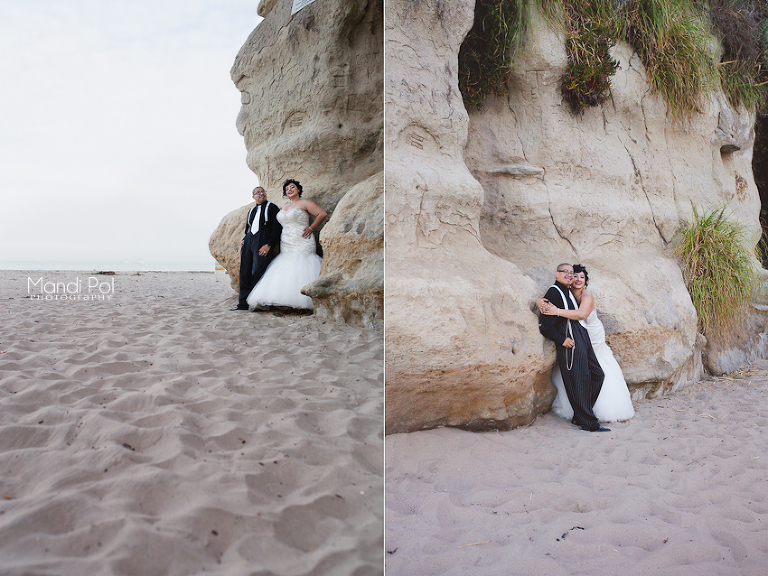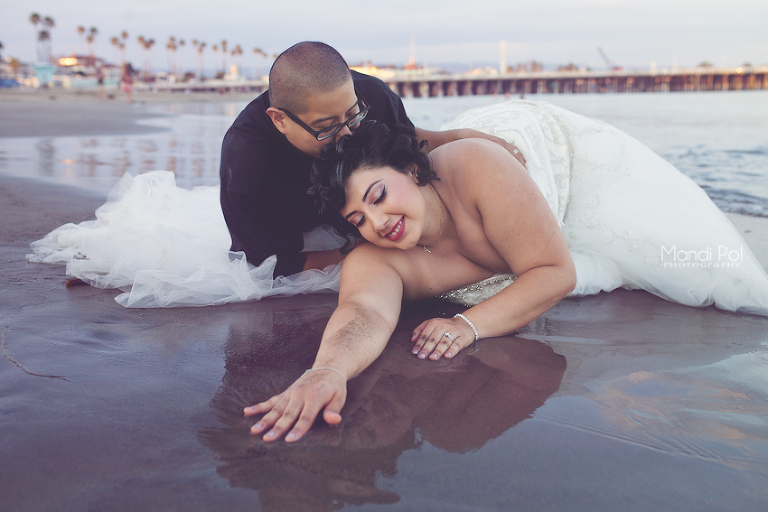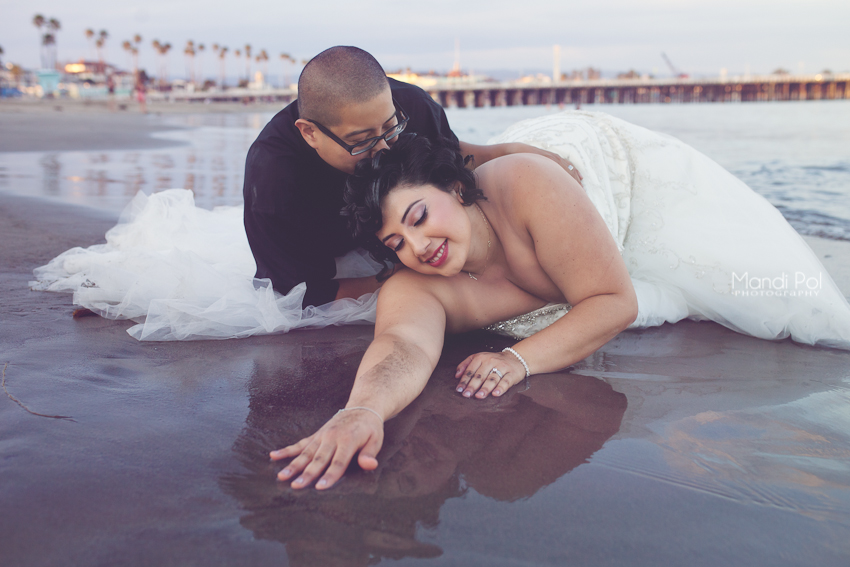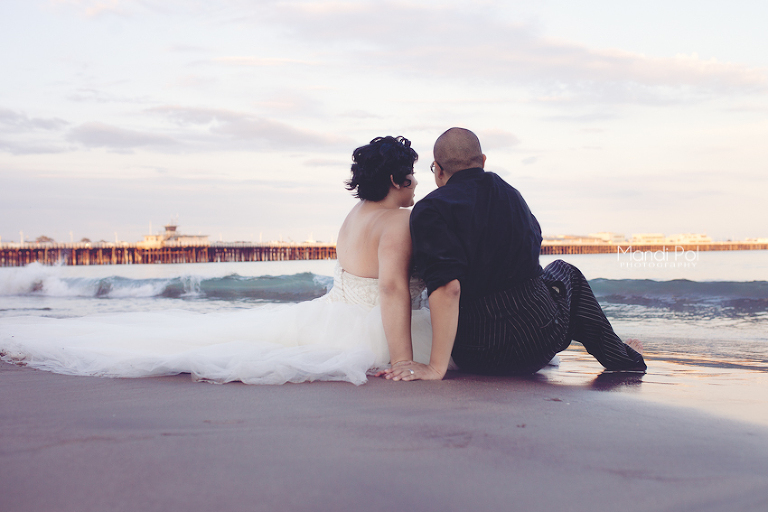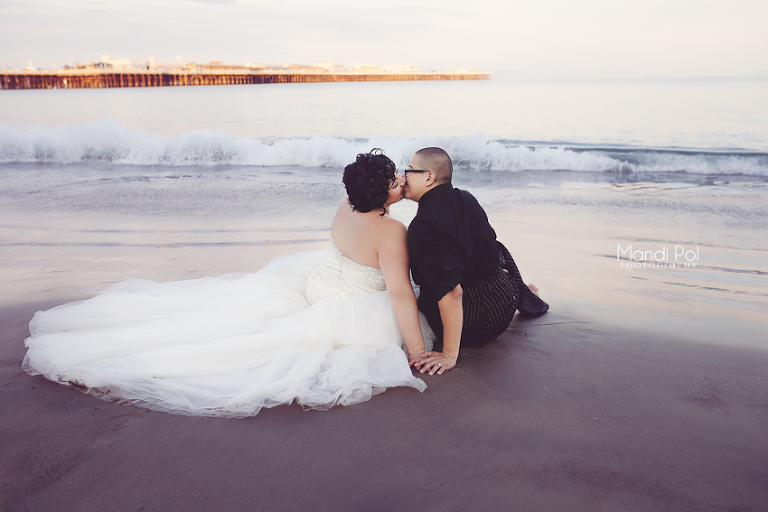 Thank you, thank you, thank you, Alysa and Eli!