Fall portrait season is upon us.  This year, I will be offering several different mini session events – perfect for snagging that awesome Christmas card picture or updating your yearly family portrait.  I will be posting more details about this, so stay tuned.
First up, will be Apple Hill Mini sessions on October 10!  I might be scheduling another weekend of these mini sessions if there is enough interest.  So if you can't make it on 10-10, just talk to me!  I bet we can work something out.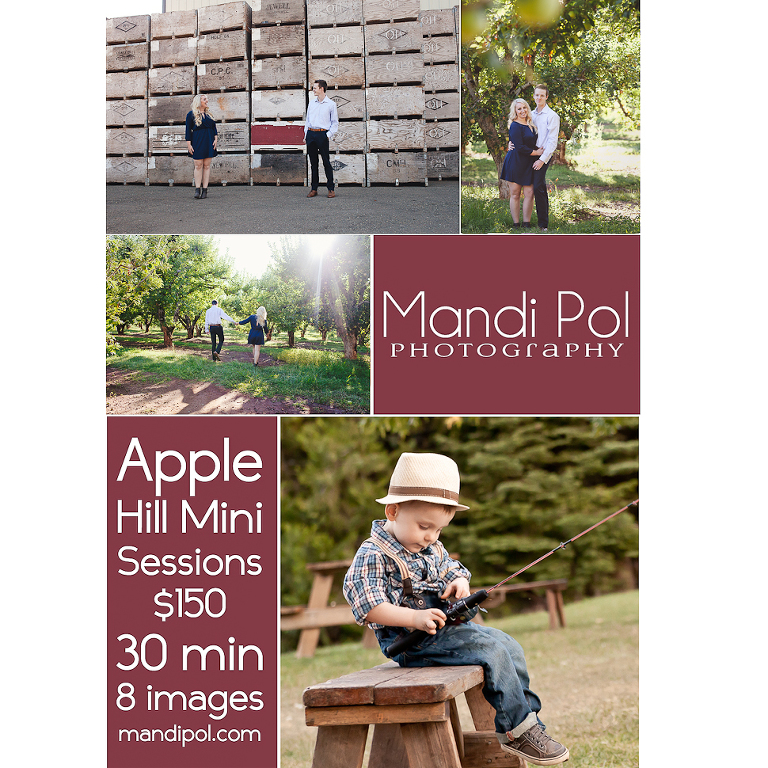 Come meet me at what I consider to be the most beautiful apple orchard in Apple Hill.  I will have everything set up at the spot, ready to go.  Vintage crates and apple picking accessories.  It's going to be super cute!
We will be shooting for about 25 minutes.  This is enough time to try about three poses.  This session is for up to 4 subjects.  Each additional subject is $50.
After our session, I will give you an online gallery full of images from our shoot, and I let you pick your 8 favorite pictures, and there will be an opportunity to purchase even more images if you'd like.  I edit and retouch everything and then email you your downloadable images.
And if Apple Hill is too far away, or maybe it's just not your style.  I'm also offering a similar deal over here in Roseville.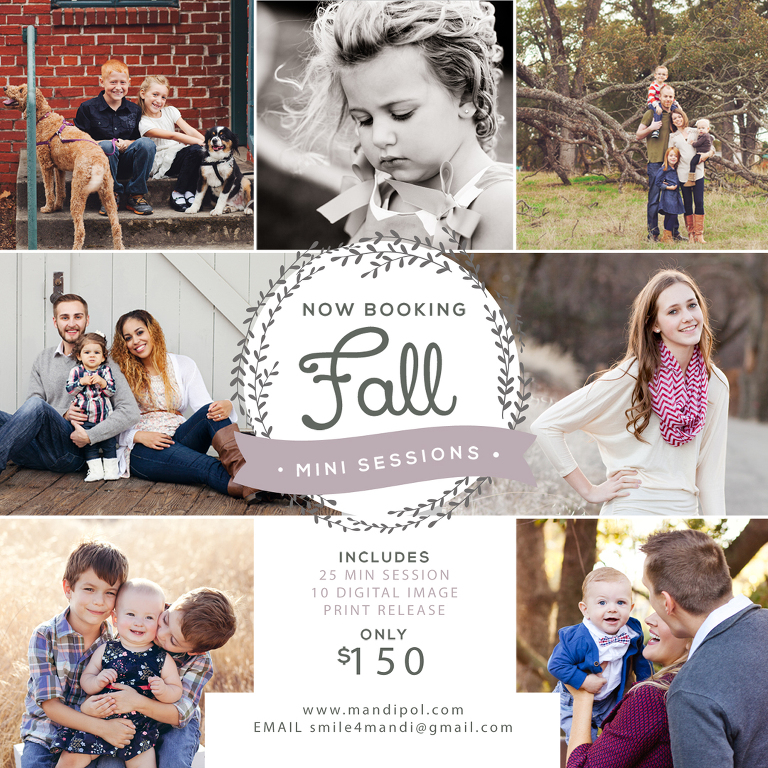 I'm now booking weekends into Nonmember & December, so please contact me to book your full or mini portrait session!