I had An absolutely wonderful time taking newborn portraits of this sweet baby girl named Audrey. Here is a look at her set of newborn pictures that I captured in my Citrus Heights baby portrait studio.
I had the opportunity to photograph Audrey's family back in May for their maternity session, and it was so nice to see them again.  I meant to blog about these gorgeous maternity portraits, but I simply have not had the time, so here is my favorite shot from her shoot.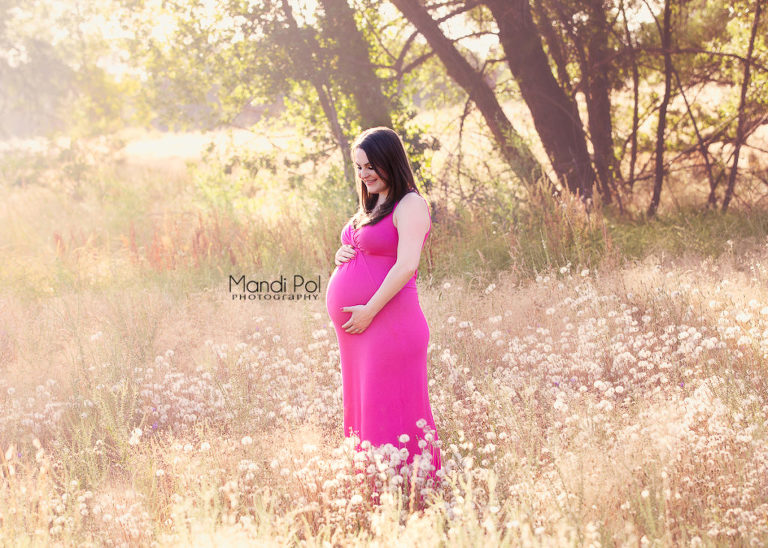 Ever since I was awarded a spot as one of Sacramento's top maternity photographers, my phone has been ringing off the hook and my schedule is jam packed with maternity and newborn sessions.  What an amazing feeling!  All of my clients are enjoying this summer weather and wanting beach sessions at Folsom Lake.  With all of the fun I've been having I have been slacking on my blogging for sure.  Whoooops!
Sweet Baby Audrey came to my studio along with her mom and dad who both were very tired but absolutely head over heels in love with their baby girl.
She was an absolutely amazing model during his newborn portrait session and did every pose I asked her to do.  She was nice and sleepy, which was great for posing for pictures, but it is a tad bit frustrating for mom and dad because I hear she doesn't do much sleeping during the night.  She did seem like she was a little bit gassy, which can sometimes be a great thing because gassy babies tend to smile.  Sweet little Audrey gave me a couple of smiles, and I was so thrilled.
For this newborn session, I used soft sweet feminine colors, and my signature vintage feel. Right before this newborn session, I was so excited to see the mailman show up at my studio with a package from my favorite backdrop vendor, Luneberry.  This was my first time using my gorgeous new fluffy flokati neutral colored rug, and now I'm a huge fan of that color called "Pecan".  I also fell in love with my new purple flokati backdrop.
Just wanted to say thanks again to Audrey's family for choosing me as their Sacramento newborn photographer.
It was an absolute delight to be able to document this special time for you guys, and I look forward to watching your darling little ones grow and being there to document all the milestones for you! <3