Here is a peek at Camila's newborn portraits.
Typically, I photograph newborns squished up into baskets and posed adorably on backdrops in my studio located in Roseville, CA.  However, I also travel all over Northern California, as well as by special arrangement to Southern California or wherever my clients send me and I offer sessions where I capture their families candidly in their own homes.  My clients love the intimate feel of these in home sessions and they really appreciate that I give them the option of staying home and traveling to them.  I don't know if you've ever tried to leave the hose with a brand new baby, but take my word for it, it can be rather challenging!  I give them the option of just relaxing at home and letting me take snapshots of what exactly it felt like to bring a new baby home.  These sessions where I capture a slice of my clients' new lives are becoming very popular.  I just got back from a big trip to the LA area where I was taking more newborn baby pictures.  As soon as I hopped off of my plane and ubered home, I headed off to this amazing lifestyle session in Roseville.  Every now and then I end up with a client (like these guys!) that has a gorgeous home and is interested in a Sacramento area newborn photographer that will travel to them and photograph their baby there in a relaxed and candid way, and I always LOVE these lifestyle sessions.  I love capturing families candidly like this because I can tell their story authentically, and freeze this special time for them.
Lifestyle sessions are always my favorite way to capture siblings.  It can be a challenge to photograph any young child, so I enjoy setting up the scene in a room where the child is most comfortable and relaxed.  I feel like almost every kid will be most content in their own home.  These big brothers and sisters are already dealing with the many changes that a new sibling brings with them, so it's nice to be able to photograph them in an environment that is comfortable and familiar to them. Camila has a big sister named Mia, and she did absolutely wonderful for me.  She was so proud to hold her little sister.  I had the opportunity to photograph this lovely family a couple months ago during their maternity session, and I was very impressed with how well Mia did for pictures then as well.  She is just a little ray of sunshine and I loved getting to spend time with her!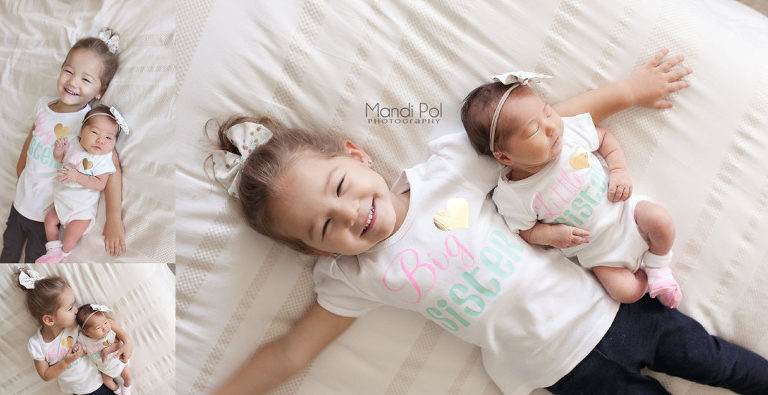 Everyone wanted to get in on holding this precious little bundle.  She is just the cutest little thing and is oh so snuggly.  I even had the opportunity to photograph Camila's grandma and great grandma who came to visit and help out with the new baby.  I made sure to pose all of the beautiful ladies together so that I could create a portrait of the 4 generations.  I loved how that shot turned out, and I hope they will treasure the memory for ever.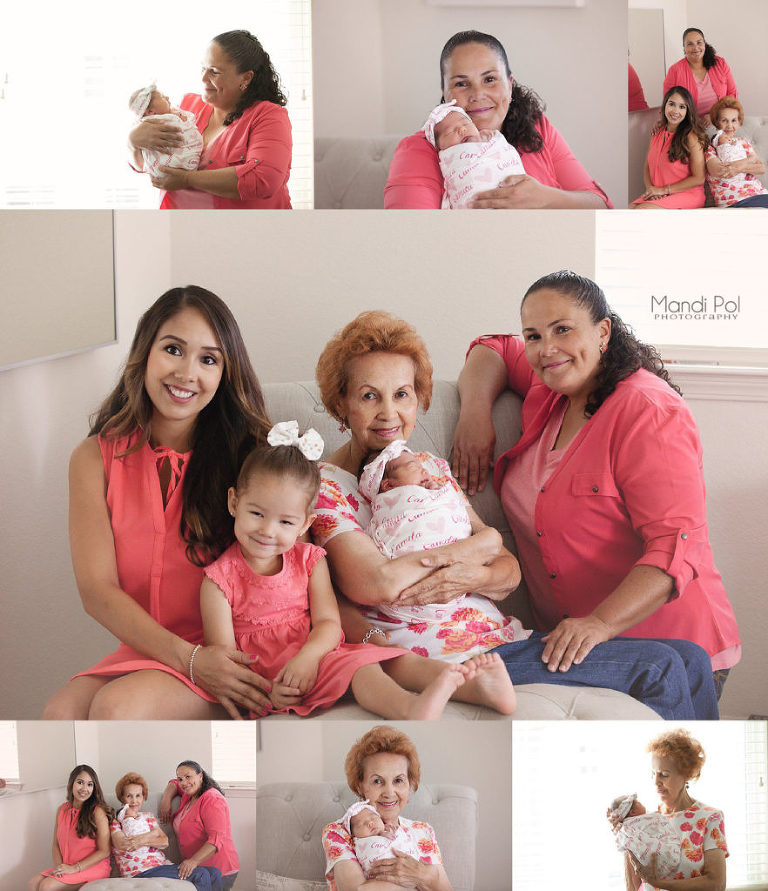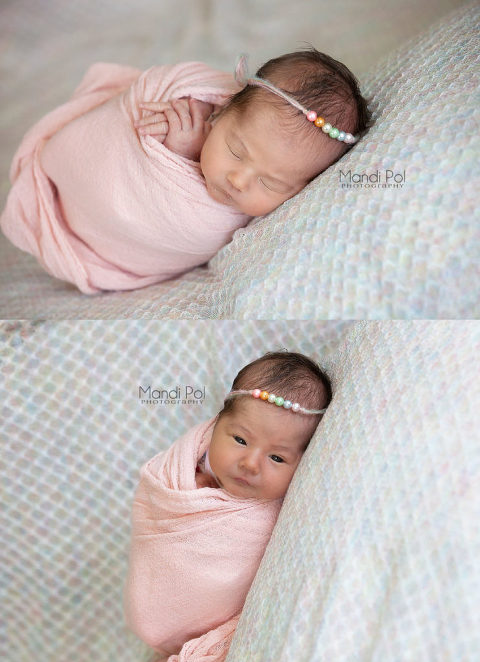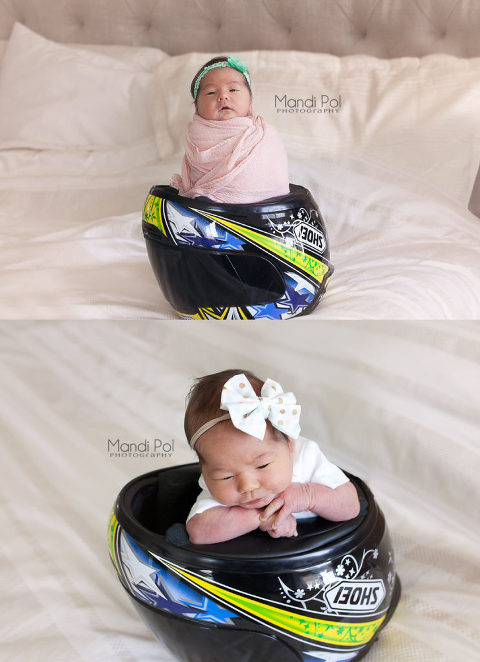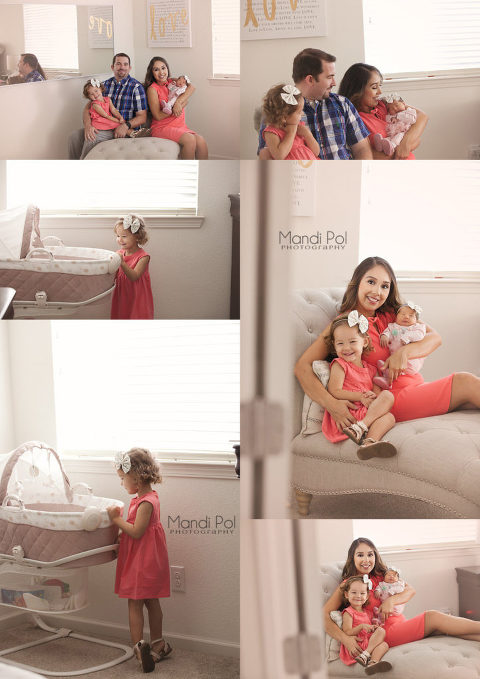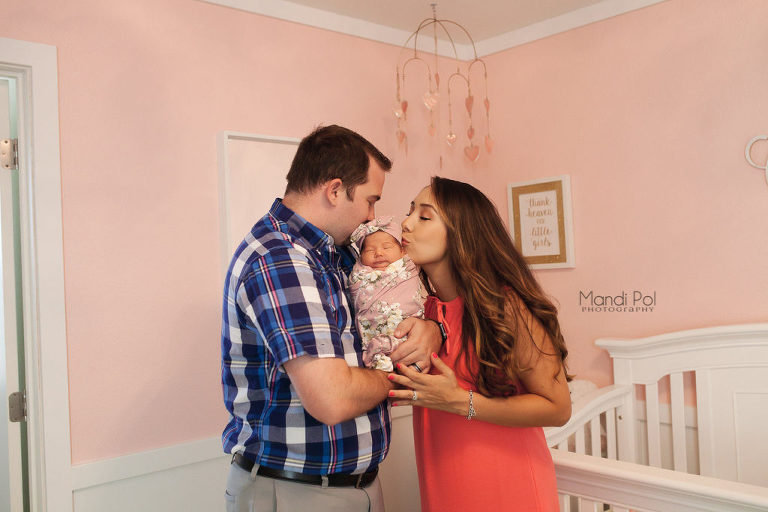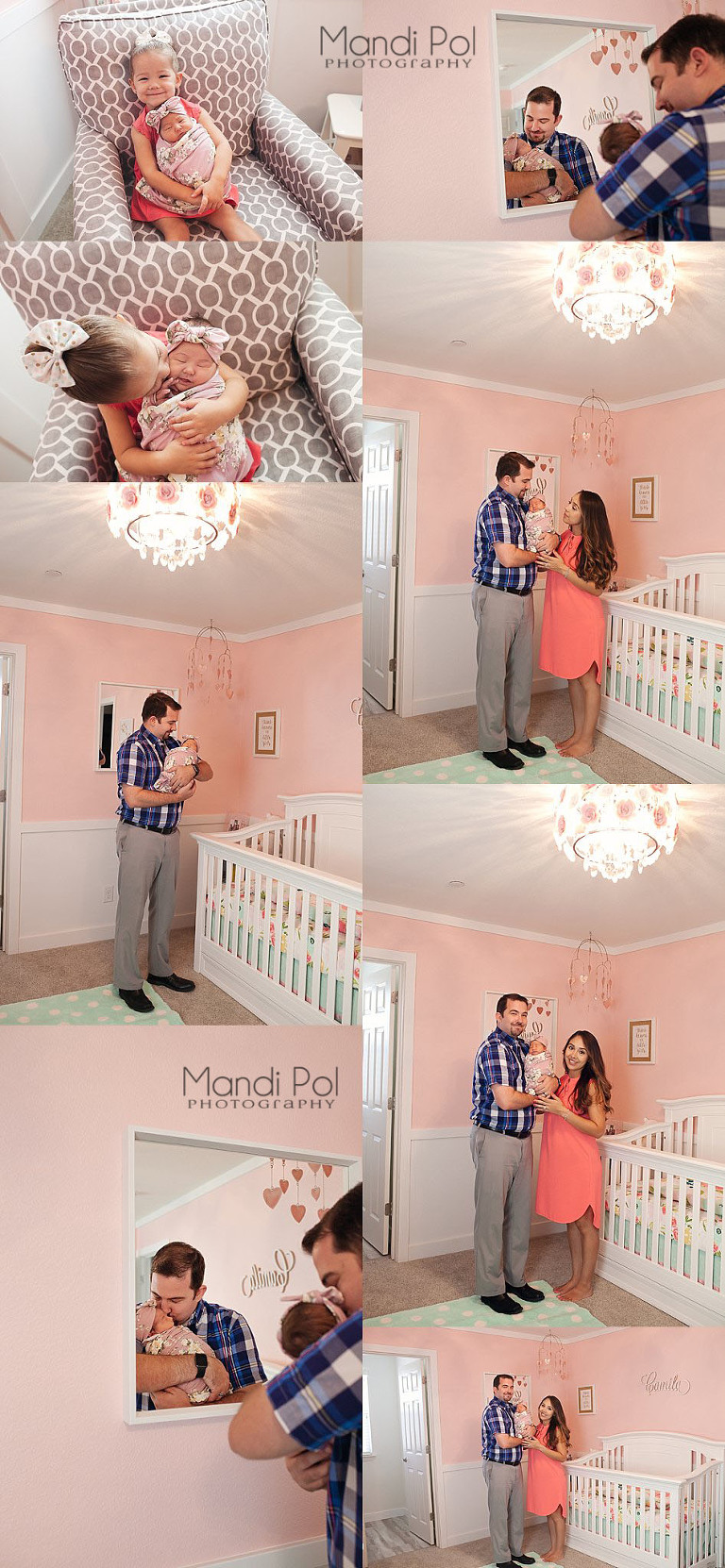 Thanks again guys, and congratulations on your perfect baby girl.