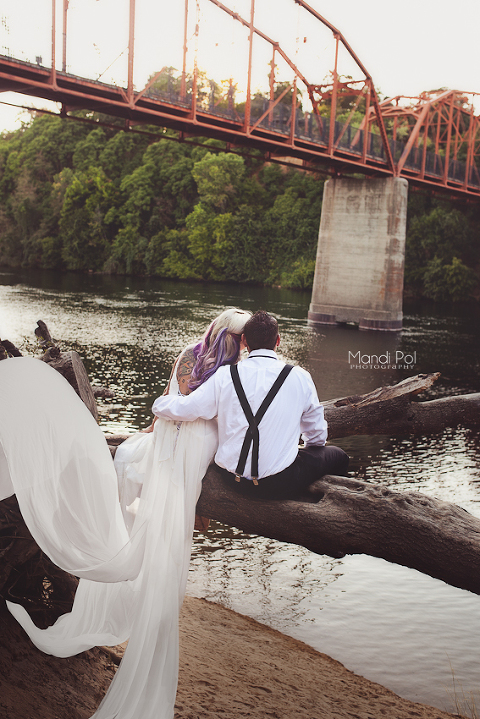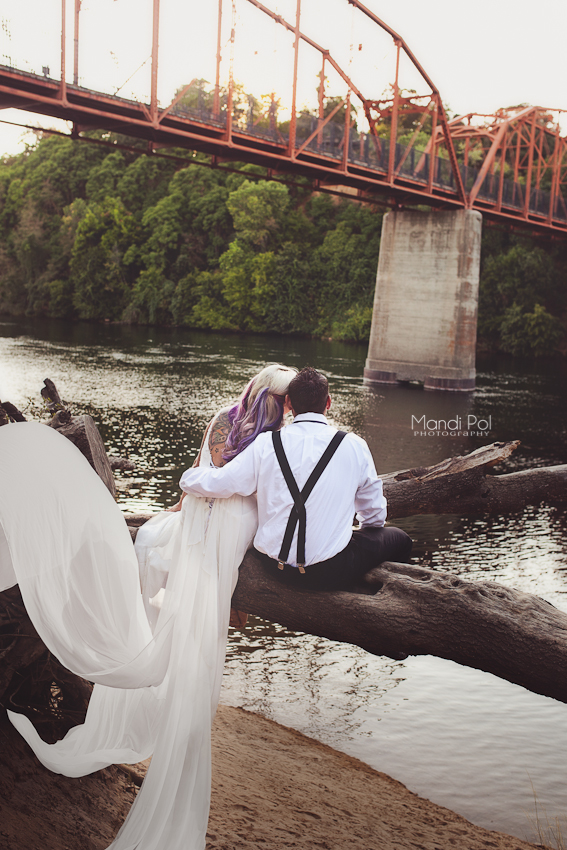 Edgy bride Dawnell and Burt posed for a trash the dress session for me in Old Fair Oaks Village. We walked down to the red bridge, explored the American River, and this awesome couple trusted my vision enough to even come play inside the river.  I love creating a creative wedding portrait – any kind of portrait – as long as it is unique, unusual, and inspired.  I drew inspiration for this shoot from the bride's sleeve of tattoos.
My  sweet friend was happy to model for me, but I feel like I need to mention that her beautiful flowy wedding dress is just a costume.  Dawnell and Burt plan to wed in the future at some point.  And it is evident by the true love in their eyes that when the day comes when they do take the plunge down the aisle together it will be a joyous occasion.  Just not yet.  Judging by the responses to some of these images on Social Media, we all can't wait for that day to come!
Such an awesome trash the dress shoot!  Thank you so much for everything Dawnell and Burt!