Another holiday come and gone.
This year Alex had to work on Thursday, so we celebrated on Friday.  It was a very strange Thanksgiving.  Even though we ate all the same food, the fact that we celebrated on the wrong day just made it feel…different.
I have been teaching Lex all about the holiday spirit, and he is starting to catch on!  On Thursday, while Alex was working all day, Lex and I watched the Macy's Thanksgiving Parade together.  Lex sat on my lap for about 30 or so minutes (something unheard of from this active little boy) and loved watching all the singers and dancers.  I taught him how to clap for the performers, so every time the acts were done performing, Lex clapped his hands all on his own.  This seriously MELTED my heart.  How did my Little Bear become such a big boy???
After the parade was over, Lex and I made turkey pictures, the kind where you trace your hand and then draw a head and feet to make it into a turkey.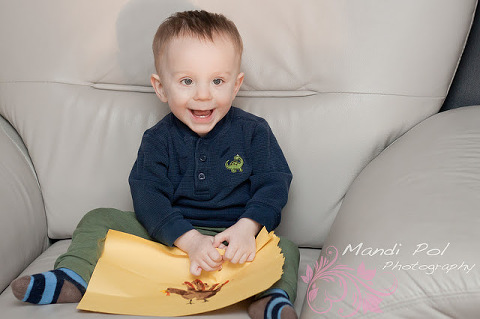 Then, before I knew it, it was Lexy's bed time.  After I put him to bed I proceeded to slave away in the kitchen, making our delicious Thanksgiving feast.
I tried to get creative, but I think I better stick to decorating cakes.  My turkey fruit sculpture was pretty pathetic, but the dinner TASTED great.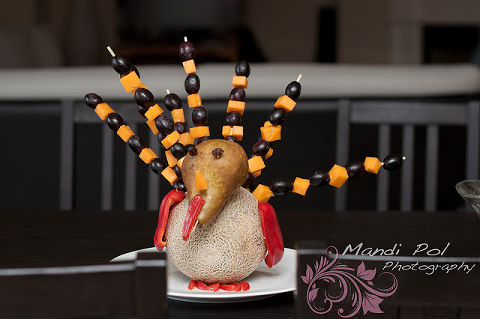 My boys: I am soooo thankful for them.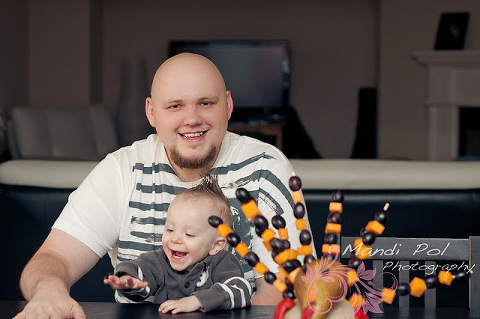 Lex had a runny nose, so he ended up scratching the heck out of his nose right before family picture time.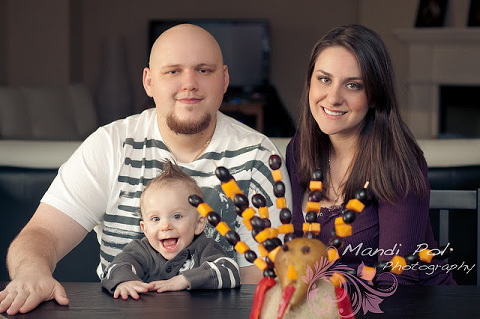 Well, now I guess it's time to decorate for Christmas!