I met up with this darling family on a summer morning in Roseville, CA so that I could take their family portraits. Summer in the Sacramento area means intense triple digit weather, but the heat wave hasn't quite hit us yet. (The news tells me that it's coming for us next week!) it just so happens that I met this sweet family on one of those breezy and chilly mornings, and even though they shivered a bit wearing their sun dresses, we sure captured some adorable moments.
This shoot went really great!  I had a wonderful time photographing this family.  I thought that they were just too cute and really were the sweetest bunch. Their little girls, Allie and Tinsley completely stole my heart.  They both have fabulous hair and the sweetest personalities. Even though they were both cold they did an awesome job posing for the camera.
I photographed this family at one of my favorite parks in Roseville.  As I was taking them around to all of my favorite spots, I noticed a patch of yellow dandelion weeds growing and when I asked them to pose in front of the weeds. When I saw the puzzled expressions on the parents' faces, I had to explain to everyone to "just trust my vision", and they happily complied. I knew that if I used the right settings on my camera I could create a very beautiful effect in that spot.  These shots ended up being some of my favorites in the whole set. Since a picture is worth a thousand words, I made sure to take a pullback shot.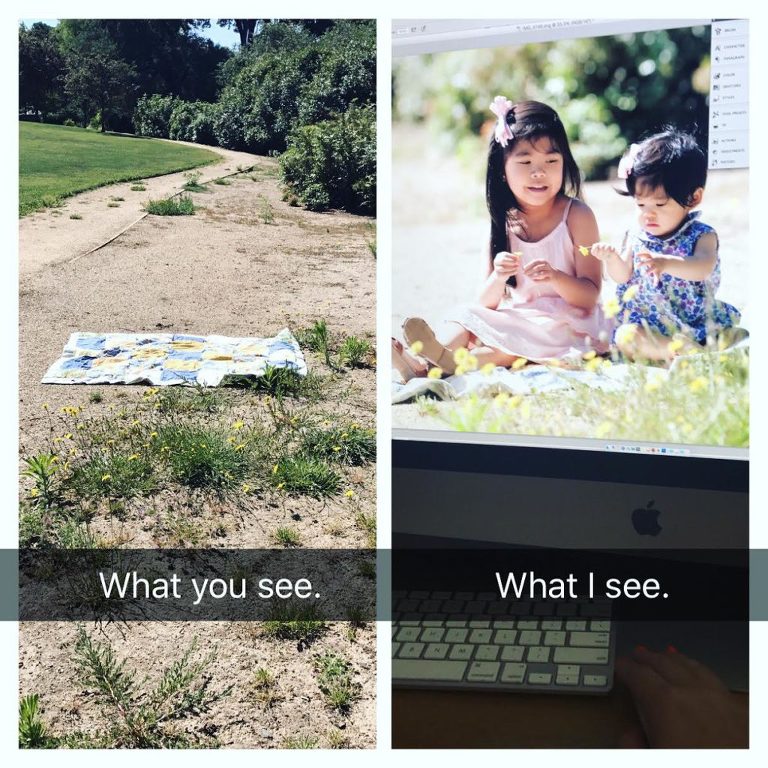 The words "just trust me" come out of my mouth frequently during session. I am forever thankful that I get to work with the nicest clients who are always willing to put their faith in my artistic ability. It really is such fun!
Thank you so much for the lovely morning, I Family!  These guys braved the cold for me (See! I told you I can edit your red noses, no problem!), And trusted my shenanigans.  I think it was worth it!  I absolutely love the way your family portraits came together!