I absolutely love photographing military homecomings.  LOVE.
No words can describe the excitement and emotion, but with pictures I will try to tell the story.
Joelle contacted me a couple months ago, asking me to meet her at the airport to document her boyfriend's return home from deployment.  After hearing about their amazing love story and all the time that they have had to spend apart, her excitement quickly became my own excitement.  
And as fate would have it, Stephen's flight ran really late.  His flight was rescheduled from 11am to 7pm and then delayed 30 minutes.  Joelle and her sweet 10 year old daughter sat around waiting full of indescribable anticipation.  That anticipation rubbed off on me and I found myself standing at the bottom of the escalator holding my cameras with shaky hands.  I couldn't wait for these two to be re-united.
When the magical moment happened – when he walked down the stairs, and the two were able to run into each others arms, the airport erupted into applause, and I doubt there was a dry eye around.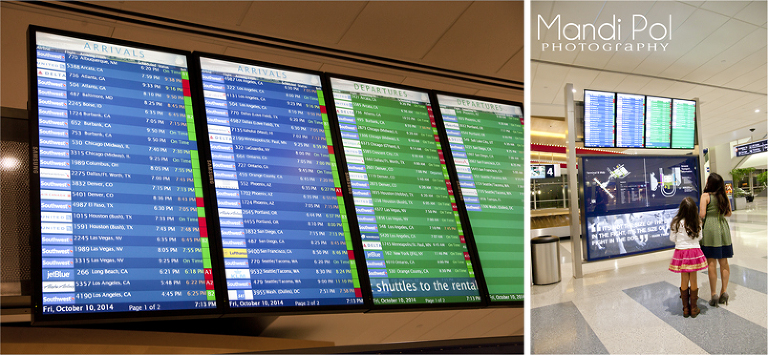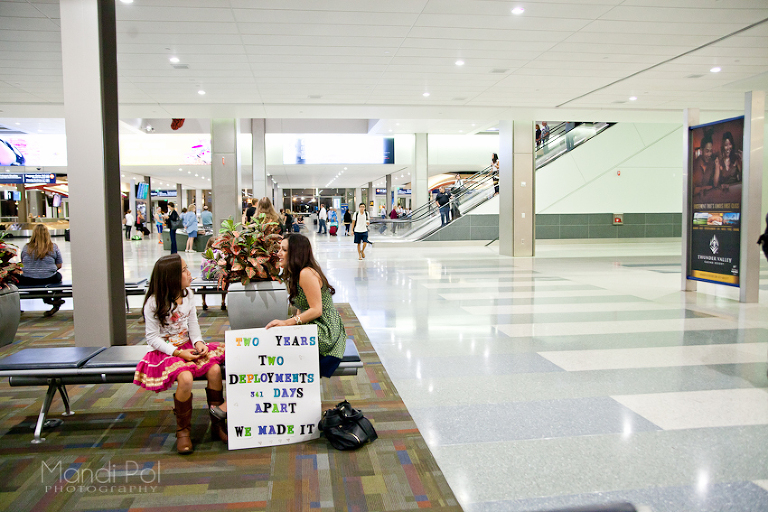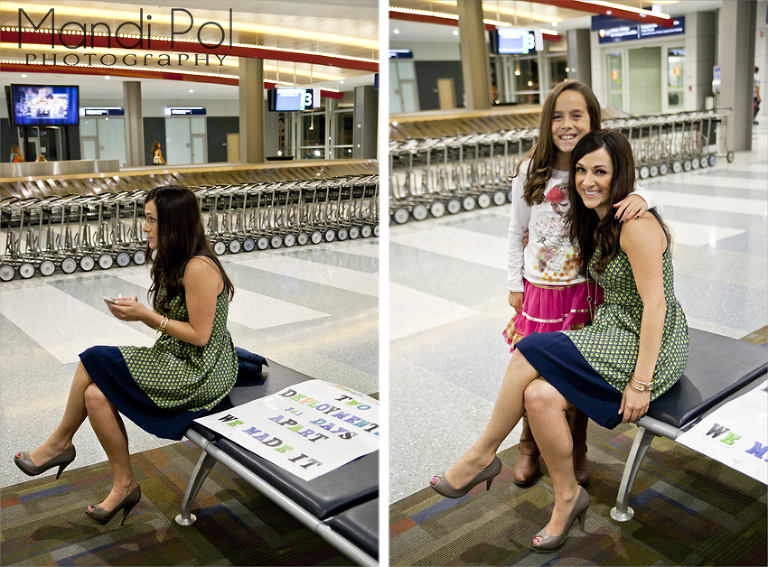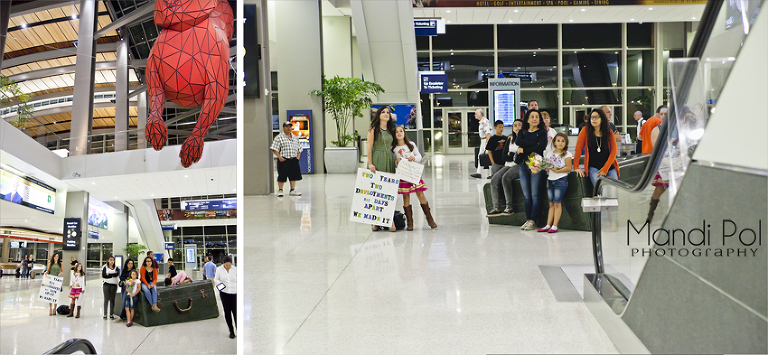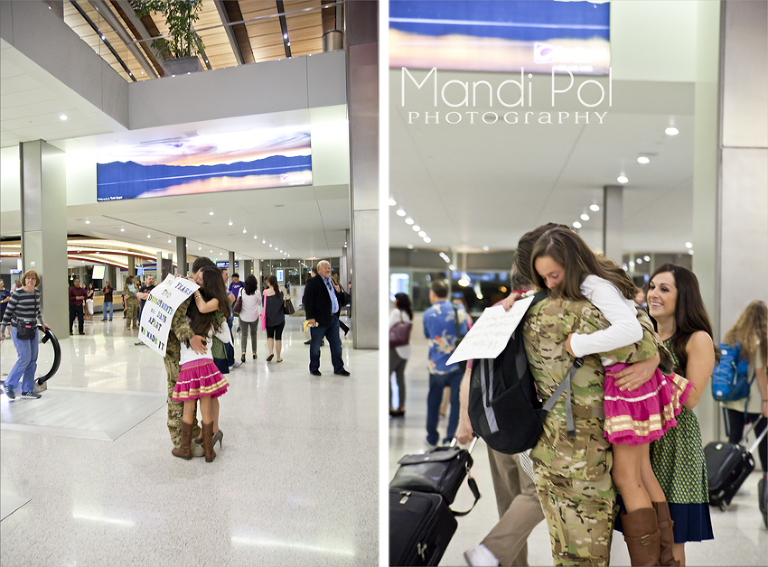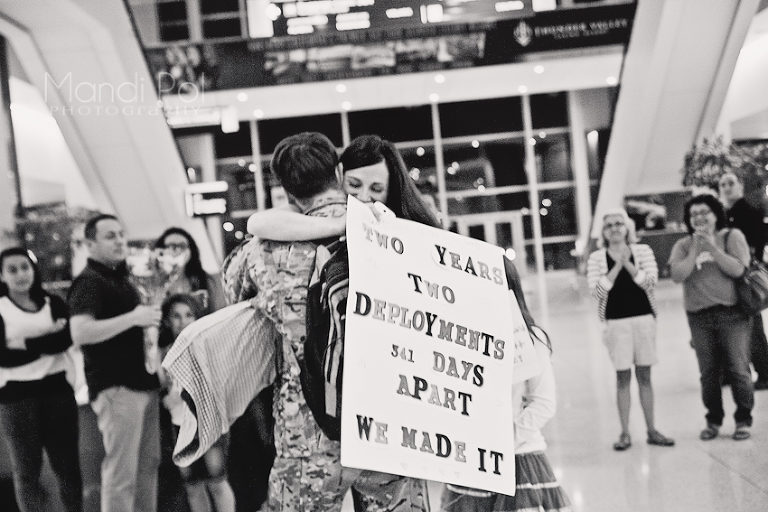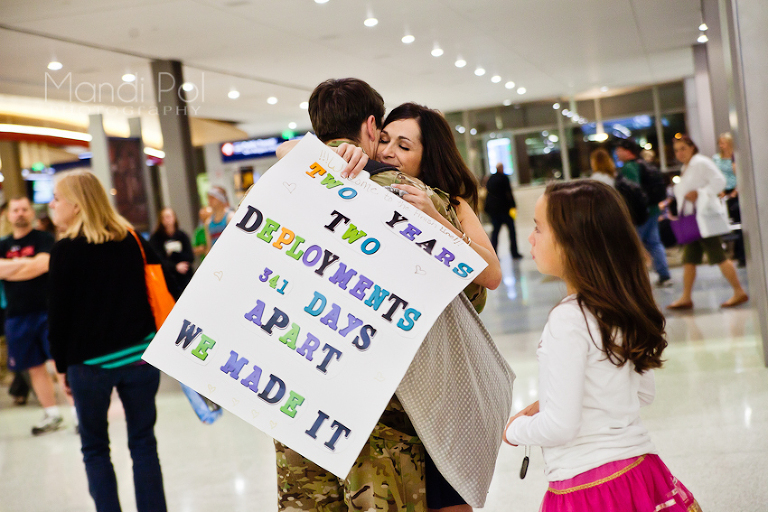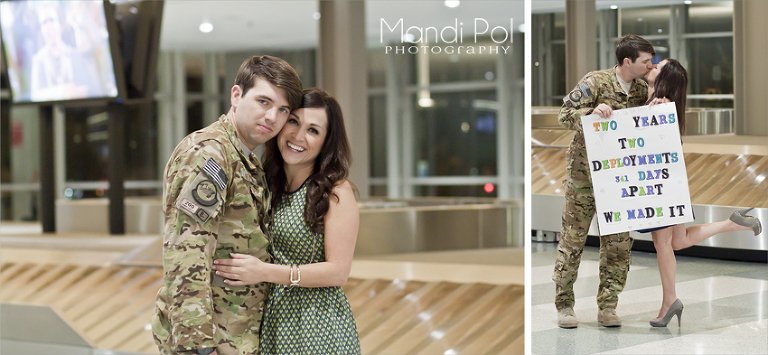 I couldn't possibly be happier for you two!  Thanks again, Joelle and Stephen for everything.