It feels like just yesterday I was dreaming about what my little boy would look like when he finally made his arrival and I was able to see his face for the first time.
And now, here we are approaching his first birthday, and I not only know exactly what he looks like, but have thousands of images of that precious little face on film (or in this day and age I should probably say on Jpg files).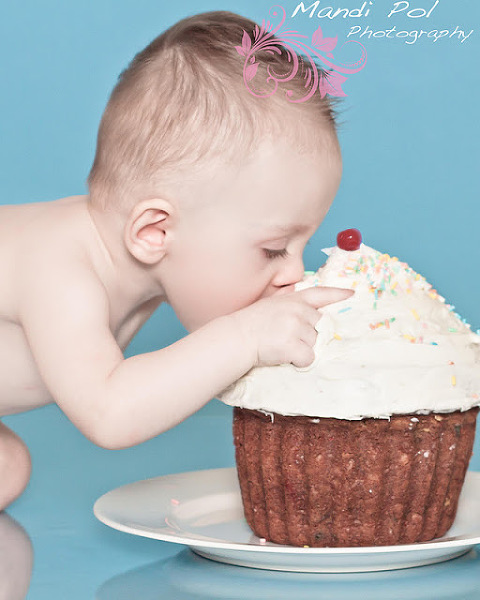 I thought I would share with you all some pictures from Lex's cake smash session.  I have had a couple of clients purchase cake smash portraits from me before, but their children weren't nearly as excited by the idea of eating their weight in cake as my kid.  
His expression here explains it far better than I could in words: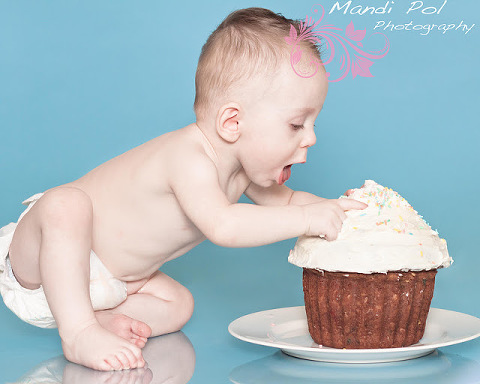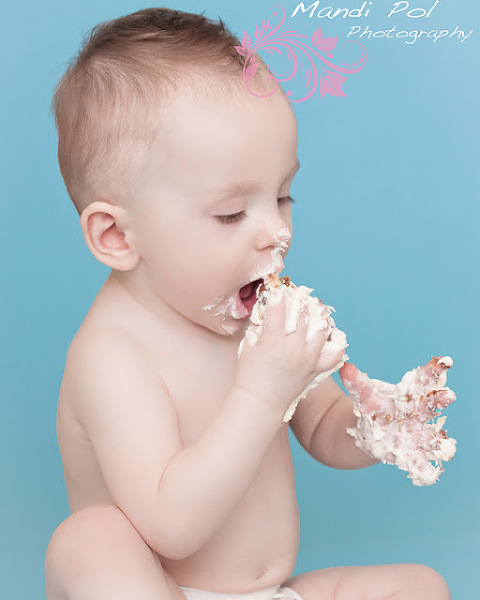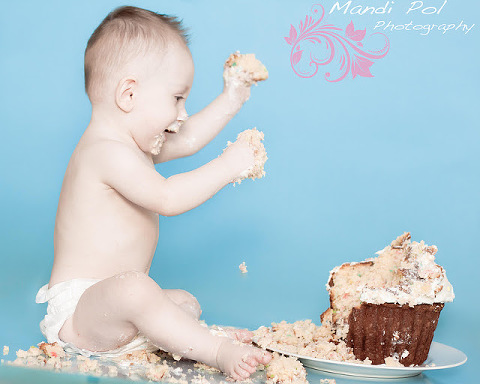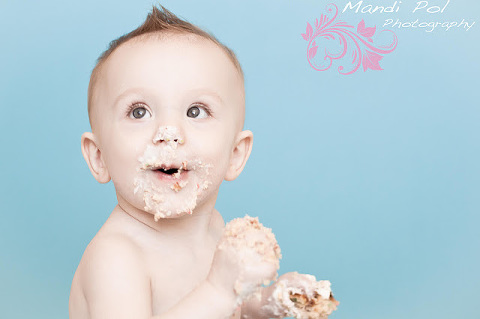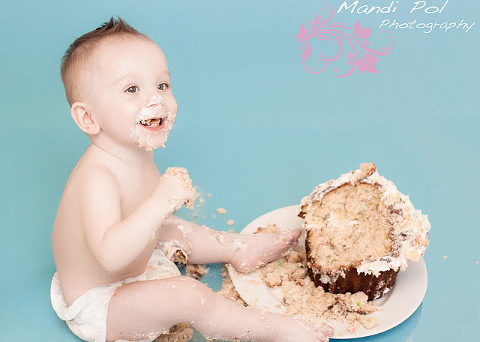 Lex ate the entire top half of his cake.  He ate so much cake that he skipped his whole dinner that night.
I was also surprised at how easy it was to clean up after this cake smash.  Lex ate everything, so there wasn't an abundance of smeared frosting or cake crumbs.
In conclusion:
Cake smash = fun times