How to prepare for your newborn session
Note: Follow these instructions to have a smooth and successful newborn shoot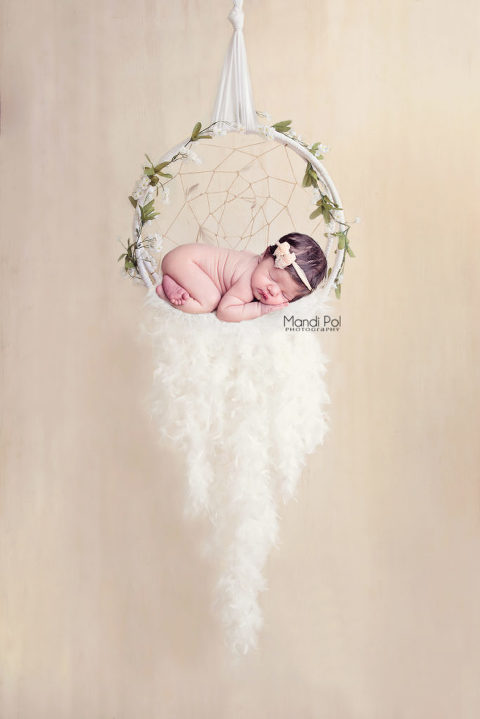 ---
Scheduling your session
Book Now by emailing smile4mandi@gmail.com
In order to capture those cute, squishy newborn portraits that I create, it is very important that you schedule your session before your newborn turns 14 days old. The optimal time to photograph newborns is when baby is 5-12 days old.
Newborn babies tend to sleep sounder and be more flexible when they are fresh from the womb. After babies turn 2 weeks old, they tend to be more alert, are more difficult to settle and pose, and can develop things like baby acne and colic.
During our initial email consult, I will make a tentative booking based on your due date, and then wait to hear that you've had your baby. Once you arrive home from the hospital, we can then arrange a suitable time and day for your session.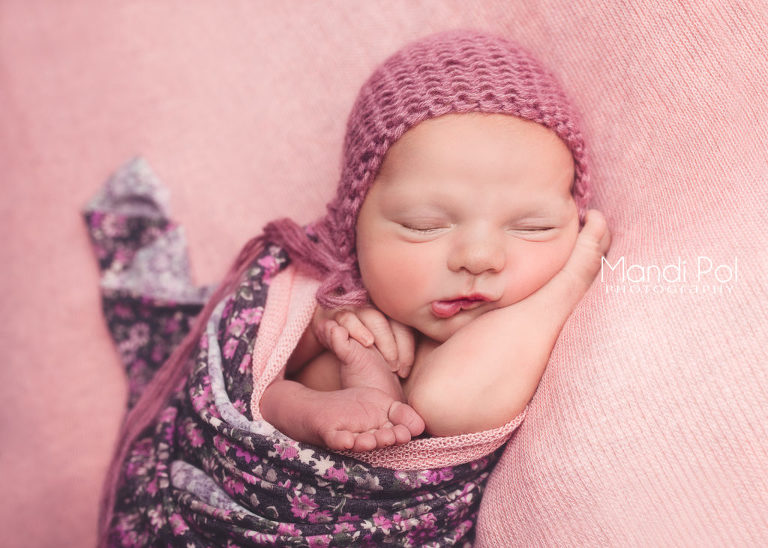 Choose from a casual and relaxed Package A where I come to you and photograph your new family in the comfort of your own home using the intimate setting of your house as my backdrop and capturing all those sweet details of life with a new baby.
OR
Select the more formal Package B (or C which includes family poses) and come visit my studio located in Roseville.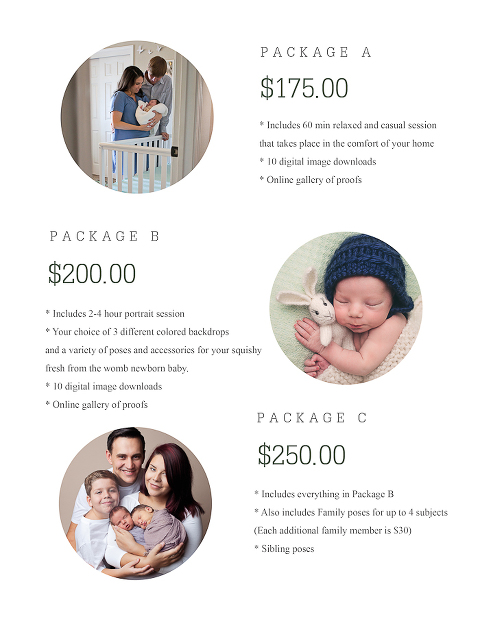 Booking your newborn session well in advance gives me the opportunity to plan for your baby's arrival and pick out the perfect props. Please let me know if you have a theme in mind, a favorite color that you would like me to use, or if you have seen anything on my blog that you would like me to try and recreate. Please do so in advance so that I will have the time required to make and order the items necessary.
During every newborn session (in addition to your optional personalized set ups) I will use mostly creamy neutral colors as well as the appropriate pink and blue set up. Neutral and timeless tones are my preference since they will never go out of style.
---
Siblings and family poses
Sibling and family poses tend to be some of my favorites in a newborn gallery!  I love photographing families snuggled up with their newest member.
If you would like to include siblings in your newborn's session, I prefer to do so at the very beginning or right at the end of our session. I also ask that you bring a babysitter (maybe Dad or Grandma?) in a separate car along with you.
Like I mentioned before, newborn sessions can be rather lengthy and siblings will become bored and can become a distraction. If you follow my advice, the babysitter can simply take the siblings somewhere fun (like the to the park right down the street) or back home once the siblings are done posing for pictures.
---
*Tips for ensuring that baby is as cooperative as possible*
I have found that the best way to begin a newborn session is to give the baby a full feeding after you arrive.
A baby with a full tummy = a sleepy baby
and
A sleepy baby is a happy baby

Newborns pose best for photos when they sleep soundly. Even if your baby usually sleeps all day, please follow my tips to help them sleep through the session.  When babies don't sleep well, it makes it harder to get the job done and it will take longer to get the perfect shot. It is very important to me that your baby looks comfortable and peaceful. Alert and awake babies make certain poses impossible. By doing things like keeping my studio warm and controlling your baby's feeding times we can ensure that baby is warm, comfortable, and sleepy for pictures.
It is very rare that a newborn will sleep soundly throughout the entire duration of our session. Your baby will most likely need to take several breaks to be fed, changed, and soothed. Furthermore, it takes quite a bit of patience and time to curl baby up in those squishy poses. I spend time making sure every little finger and toe positioned perfectly. For these reasons, you can expect the whole session to take anywhere from 2-4 hours depending on how well baby is cooperating.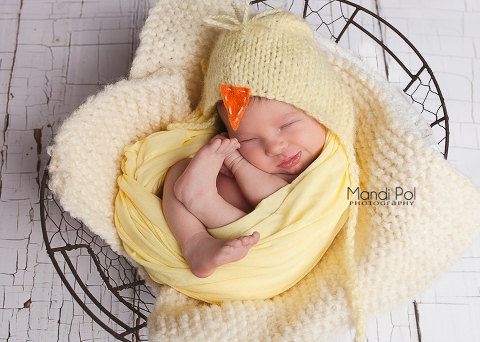 To ensure that our session goes as smooth as possible, let's try and coordinate the newborn session around baby's feeding time. If it is at all possible, please refrain from feeding baby for a little while before your session. It is recommended that you try and keep baby awake for 3 hours prior to the photo shoot (this one is hard to do, but it is the most important thing to remember).
Plan on arriving at the studio with a hungry baby and then give a full feeding. Feeding your baby after you arrive provides the most optimal "sleepy" time possible. Babies that are fed before the car ride over, tend to be less cooperative since the baby will begin his/her sleep cycle a little too early.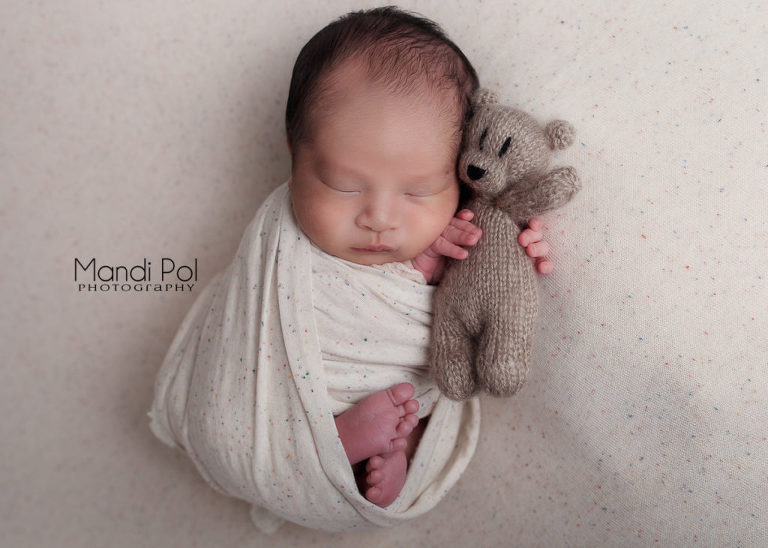 ---
What to bring
No need to bring any outfits for your baby, I have everything we will need. However, it's always nice to incorporate handmade blankets and handmade hats if they are sentimental to you. If you see something on my website that you would like to try and recreate, please let me know in advance.
Before your arrival, dress your baby lightly in loose clothing so you can prevent lines and indentations on baby's skin from happening (please no socks those leave a lot of lines on baby ankles or tight diapers).
Dress yourself and your family lightly as well, because I have to keep the room very warm for baby's comfort.
Your baby will be photographed without clothes. It is likely that your newborn may spit up or have an accident on one of my backdrops or possibly on YOU during certain poses. I am well prepared for these accidents. I use soft fabrics that are baby friendly and easily washable. However, it is a good idea that you be prepared for these accidents as well. Please bring lots of extra diapers and a change of clothes (just in case) for everyone.
Please bring an extra bottle or two of milk, or be prepared to nurse a few extra times.  (I will give you plenty of privacy and a comfy chair.)
I highly advise bringing along a pacifier as well, since this is tremendously helpful in soothing babies in between each pose. Even if your baby typically will not take a pacifier, please bring one along just in case. It can truly help!
If we are doing sibling poses, I highly suggest bringing along a "bribe". Sometimes big brothers and sisters have interesting ideas about cooperating during picture time. I've seen many cranky two-year-olds perk up and smile for puffs, goldfish, fruit snacks, etc.
---
What to wear
If you are planning family or sibling poses and wondering what to wear, just remember that simple is better than fancy. Simple neutral colors without patterns looks best.  Keeping your outfits simple keeps the images looking clean and timeless.
White, grey, or tan knit tops photograph beautifully.
Button up dress shirts are not recommended as they create wrinkles that will show up in the photos.
No need for anything extravagant, remember less is more. My goal is for the focus to be on your family's sweet faces rather than busy clothing.
Lastly, wear something comfortable and as I mentioned above, light.  We want your stay  to be comfortable, relaxed and welcoming.
---
What to expect
After you arrive at my studio I will ask you to have a seat and feed your baby (who should be very hungry).  Once everyone is settled in, happy, and fed, we will begin.
I will take over from here, undressing and wrapping your baby up in one of my many blankets and outfits, getting your baby used to me.  I will handle and pose your baby with the utmost care.  You are more than welcome to bring along a few snacks and maybe a magazine or iPad for entertainment since I will be doing all the heavy lifting during our session.
You can expect your session to last around 2-4 hours depending on how well your baby cooperates.
Once done with our session I will get to work processing your images.  I will post a couple of sneak peek images on my social media pages within a couple days for you to see.  It takes me about a week or 2 to go through your images and create a proofing gallery.  I will email you a link to a private online gallery where you can view all the pictures I took during your newborn session, share with friends and family, purchase prints, and decide which images you would like me to include in your included digital copies.
Once you make your decision, I will upload the final images in high resolution. You will be able to download these images straight to your computer, and you are free to take them to a printer of your choice.