I have a love/hate relationship with Pinterest.
I have several hundred ideas pinned to my boards.  However, it is highly unlikely that I will ever accomplish any of it.  Realistically, I don't see myself re-upholstering anything or painting a stenciled design on my hard wood floors.  Looking at all this amazing creativity makes me feel like I need to get up and make something.  And then I don't.  And then I feel depressed about my lack of artistic ability. 
Every now and then I do follow through with one of my pins.
This is my favorite thing that I have made so far: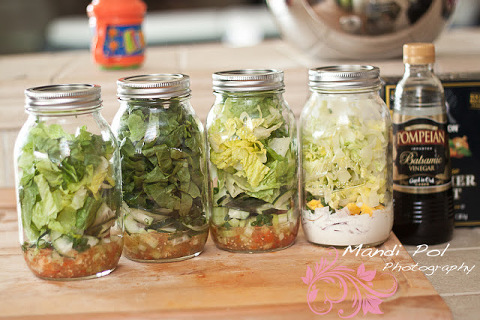 Here, I have made several different salads and layered them inside mason jars.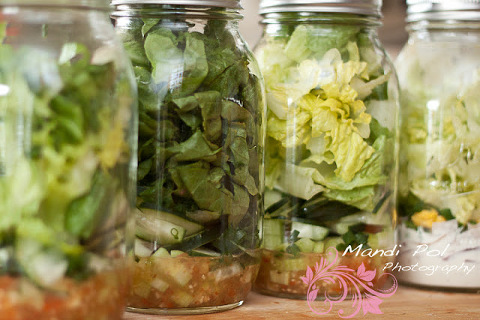 Awesome.Now, by eating these pre-made but un-soggy salads I will achieve the hot and fit body that I have pinned to my "thin-spiration" board.  That is unless I end up stuffing my face with the pins from my "baking" board.
Oh, Pinterest!  How I love you and hate you at the same time.