Sara and Jared had one of the most fun and definitely the most original weddings I've ever attended!  I'm very excited to share some of the photos of their special day with you all.
This couple has been together for a long time and have an adorable and lively 2 year old son.  
While they were planning their wedding, they they decided that they did not want the traditional, but rather something that was more in line with their personal style and reflected their love of music.  Everyone in the wedding wore Chuck Taylor sneakers, the room was decorated in sugar skulls and band memorabilia, and Sara's dad's band performed covers of Sara's favorite Nirvana songs.  It was a party that was uniquely their own.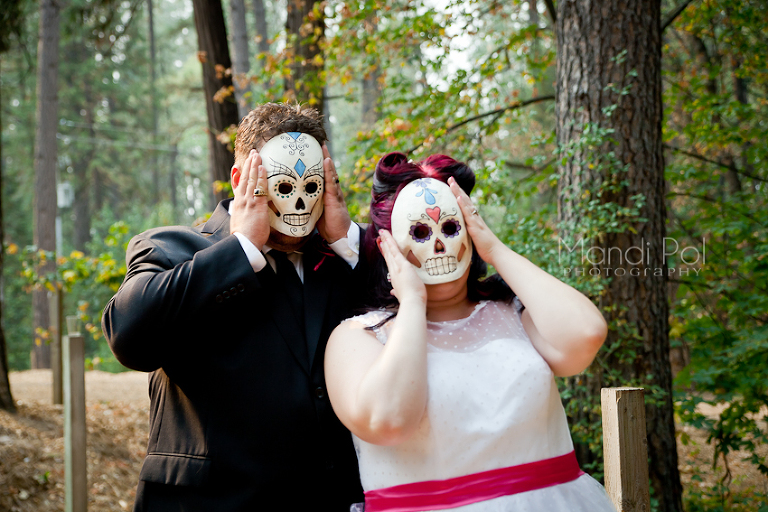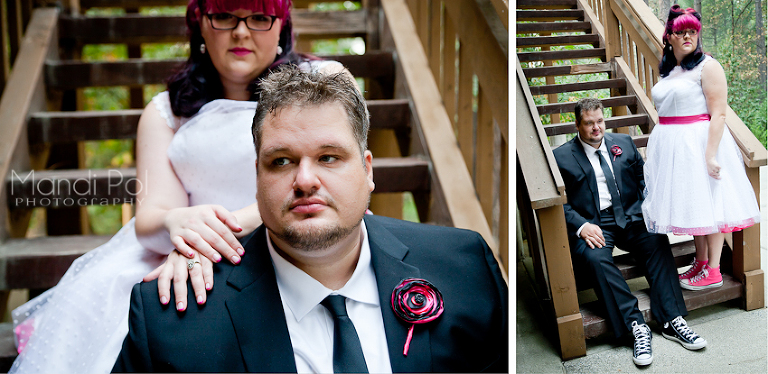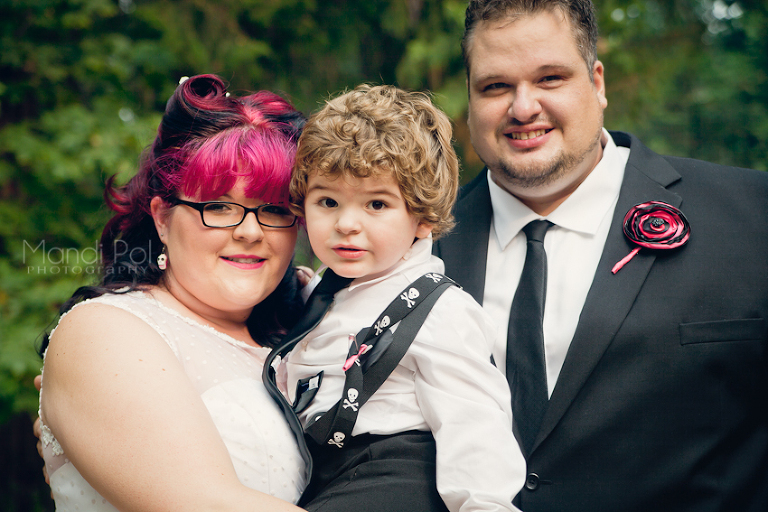 I thought this interesting table seating was the coolest thing ever.  
Each wedding guest was assigned to a table that had a different band name.  During dinner time, the DJ played a song from the 22 different bands on the list and each guest had to listen carefully for their band.  When your band came on, it was time to go to the buffet line.  If you were sitting at Johnny Cash or Elvis's table, it was pretty easy to know when it was your turn, but when some of the more obscure songs came on the guests had to really pay close attention and test their music trivia.  This idea was not only a fun way to decorate a table, but it turned into an entertaining game of name that song for the guests to play.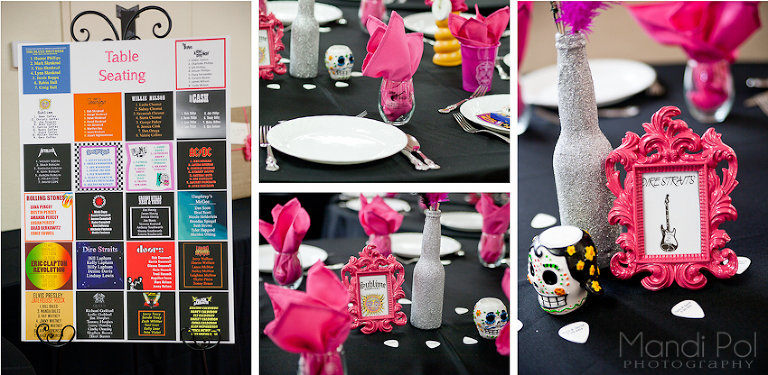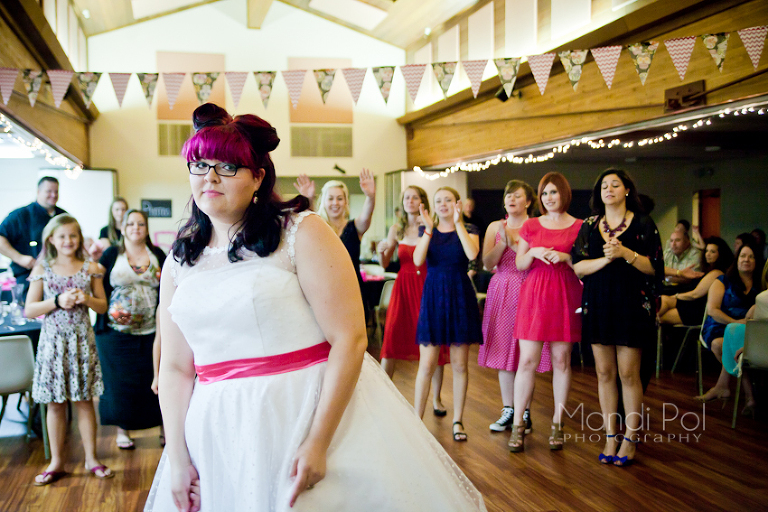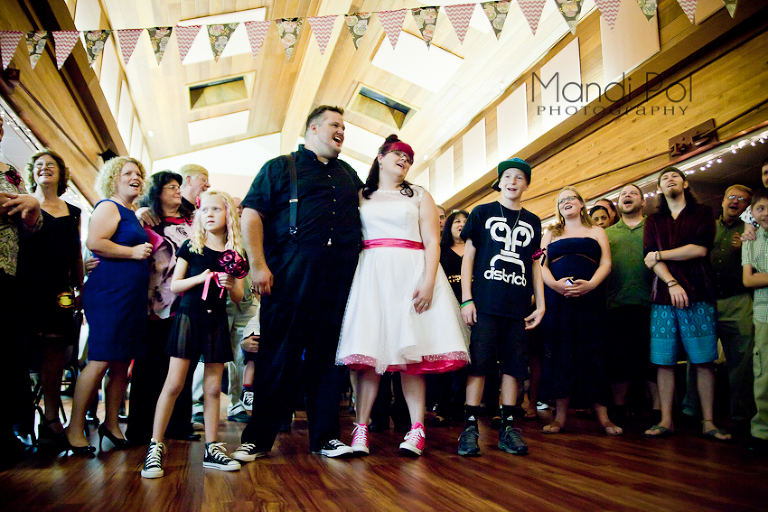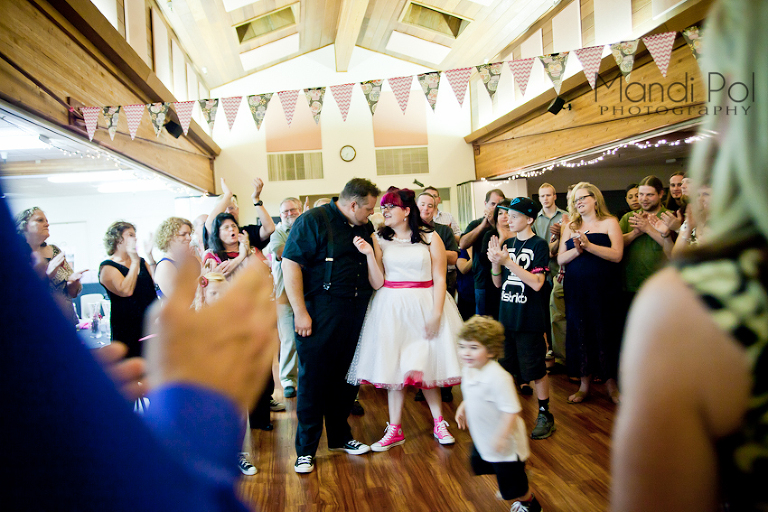 Congratulations you two!  Thanks again for everything!