I was born and raised in Sacramento.  My family currently lives in Roseville, so I never left home.  But why would I ever want to, I love it here!  One of my favorite things about living in Northern California is that we are right smack dab in the middle of everything.  A short drive to the west will take you to the coast and the ocean.  Although it's terribly cold, there's still sand and waves- and that's good enough for us!  A short drive in the opposite direction takes you to some of the most beautiful forests, campsites, and fields of wildflowers- a photographer's dream come true.  I can't forget about the drives to the Redwoods, or Wine Country, or the Capitol.
But my favorite part of living in Northern California has to be that just a short drive out of the valley takes you up to the Sierra Nevada mountains, and it's one of my most favorite places in the world. 
I took my son on his first trip to the snow today, and I know I will cherish the memories we made today forever.  It was a perfect day; there was snow on the ground but it was nice and mild out.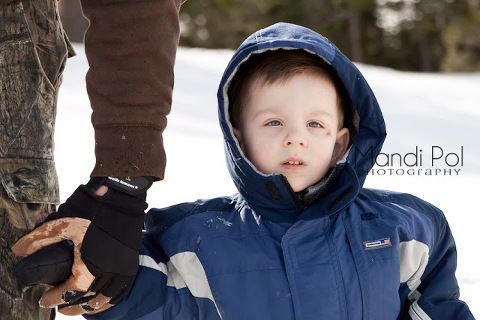 Oh, and notice that gnarly black eye on my son's face?  That did NOT happen on our wonderful sledding trip.  That was the unfortunate result of his tumble down the stairs.  Poor baby.