On a warm and perfectly sunny April day, I met up with this lovely bride and groom to be for an amazing engagement session in Downtown Sacramento.
Veronika and Marco live in Seattle, but they will be getting married in the Sacramento area, later this fall.  Veronika is a close friend of mine.  We met in elementary school and were inseparable our whole childhood and teenage years.  She came home with her fiance to spend the Easter holiday with family, and scheduled an engagement session with me while they were in town.  It was an absolute delight!
When she first contacted me about engagement photos, she had a couple of non specific ideas and asked for something in the city with an urban feel.  Her groom, Marco has a very easy going personality.  He likes politics, art, and proposed to Veronika in Italy.
I absolutely love styling sessions and working with a theme.  And even though these themes I just listed might seem a bit random, I had a great time personalizing this couple's session. 
Since I've known Veronika most of my life, I instantly knew exactly where I wanted to take my dear art historian friend for her engagement portraits.  The Crocker Art Museum in Sacramento is absolutely gorgeous and I knew it would fit this couple perfectly.  We also went out to lunch, where we ate some Italian foods and drank Italian wine, we drove around in a Fiat, and lastly we walked around the streets of Sacramento.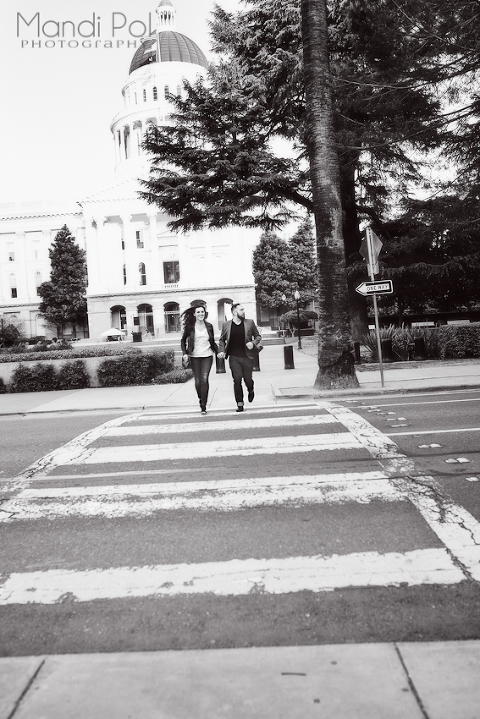 Thank you SO MUCH, Veronika and Marco!  You guys are a dream to work with and I can't wait to see you again in November.